LICENSING OPPORTUNITIES
Introduce, interpret or refresh your brand with Peter Mars Authentic™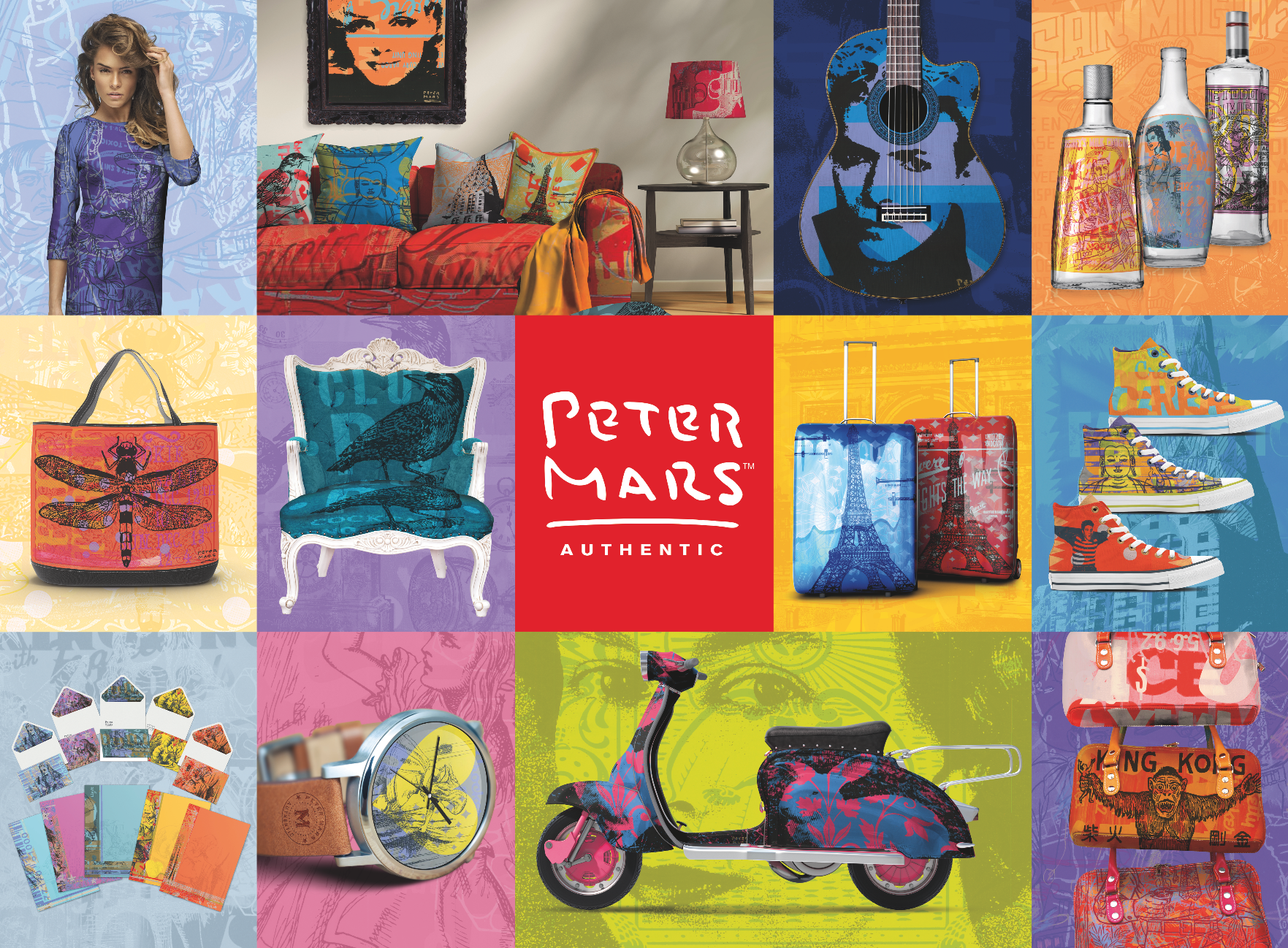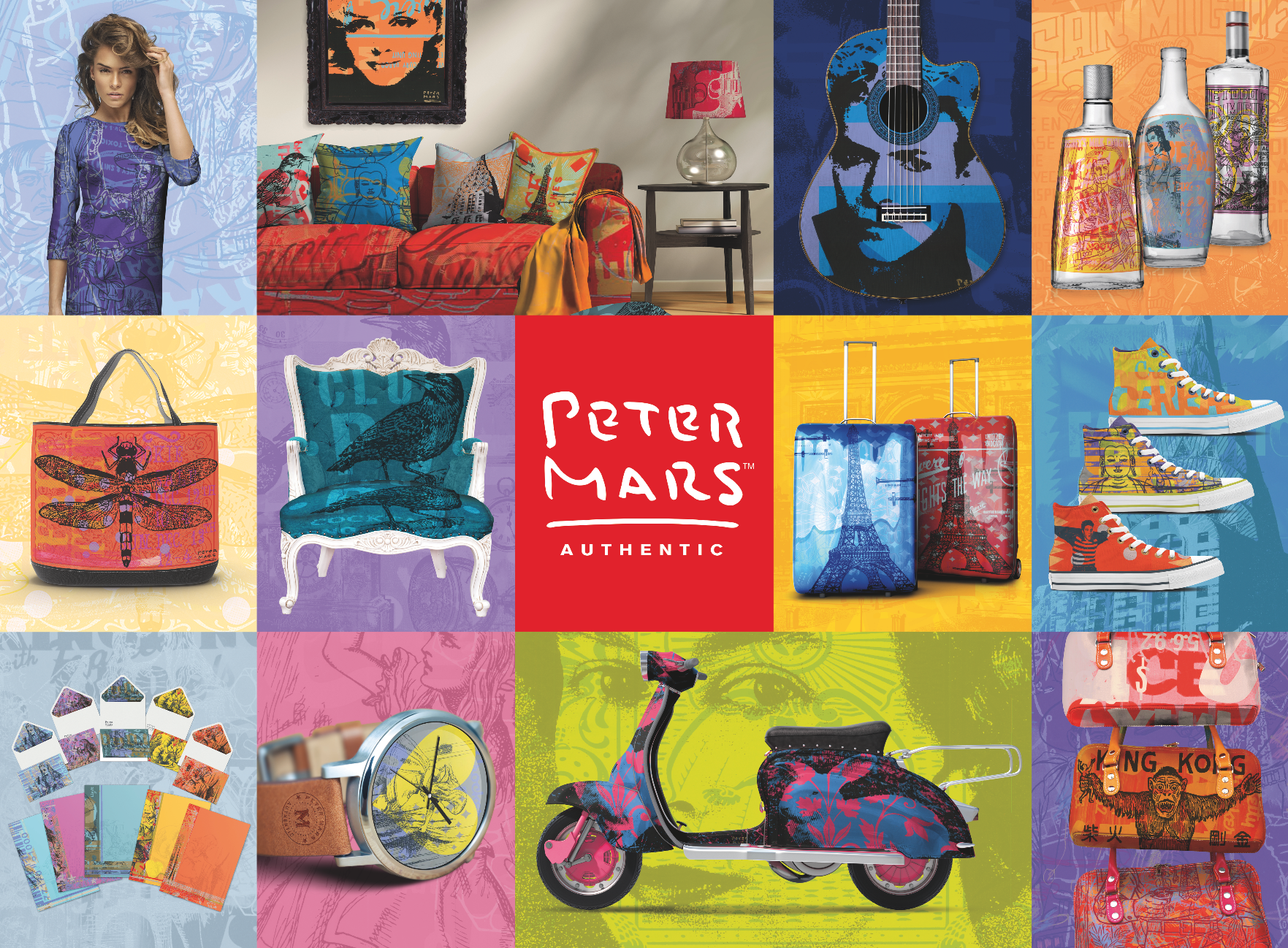 For the first time ever, you can collaborate with Peter Mars Authentic™ to create new and artistic interpretations of your company's brands, trademarks and characters. A licensing collaboration can generate interest and excitement for your products and introduce them to a whole new audience.
We've established an image library of thousands of his artworks, all available to be licensed. Or consider commissioning Peter Mars Authentic™ to design an exclusive collection to perfectly suit your brand.
Endless possibilities to bring your brand to life, including apparel, consumer electronics, food and beverage, footwear, furniture, gifts, health and beauty, home furnishings, housewares, jewelry and accessories, and more.
Peter Mars Authentic™ Licensing is represented by Lisa Marks Associates, Inc.